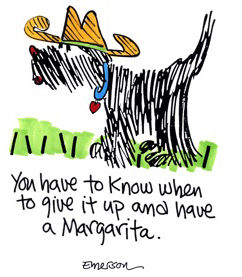 ___________________

SEA SEA RIDERS
Award-winning, reasonably-priced seafood and steak, with different specials every day. Family owned and operated for more than 20 years, everything made fresh in-house. An Old Florida ambiance inside a restored 1903 waterfront home with veranda dining to provide a unique and enjoyable dining experience. Unique, dog friendly dining area.
221 Main Street, Dunedin, 727.734.1445.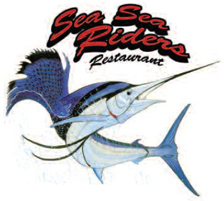 CAPPUCCINO'S CAFÉ & WINE BAR
Chef Hazel uses many Italian recipes which date back to 1913. Her special selections from around the globe make for a diverse menu of cooked-fresh-daily fare. Serving only true, all-Italian roast espresso drinks, including authentic espresso granita frozen latte's, and more. Walls adorned with an artist's vision of Italy welcome you to relax and enjoy.
733 Broadway, Dunedin, 727.738.8009.

COLUMBIA SPANISH RESTAURANTS
Richard Gonzmart, 4th generation family member and president of Columbia Restaurant is a devotee of Spanish food and wines. He believes the two most important aspects of elegant dining are preparation and serving; and the selection of the accompanying wines.
Columbia proudly supports pet welfare
organizations throughout Florida.
GASPAR'S GROTTO
The only pirate restaurant and bar in a city famous for its pirates. Its casual, comfortable atmosphere is only exceeded by the tasty servings from an expansive new menu. The pet friendly room, where Tanker Ray is the resident cat, is a dog friendly diner's delight. The full bar includes an extensive collection of premium rums, perfect for washing down the great food. 1805 E. 7th Ave., Ybor City, 813.248.5900.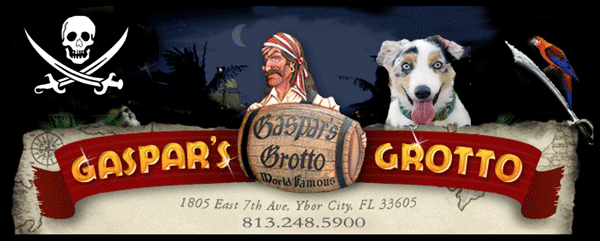 TANGELO'S GRILLE
What began in 1986 as an 18-seat hole-in-the-wall, Tangelo's has evolved into a destination spot for tourists, snowbirds and locals alike. Indoor and outdoor, a tropical atmosphere and some of the tastiest cuisine in the Bay Area. The food is a blend of the Caribbean islands with a twist of Mexico. All meats are cooked on premises and all dishes are prepared using the freshest ingredients. 3121 Beach Blvd., Gulfport, 727.894.1695.

Contents © 2005-2014 Cooke Creative.
All rights reserved. Terms of use.